Kahu's Mana'o
Sunday, August 11, 2013
Taka Harada, Guest Preacher
"Are You Ready?"

Luke 12:32-40
In the book, "Damien , the Making of a Saint", the author writes the following:
"By 1884, Damien's eleventh year at Kalawao, his twentieth as a priest, the population of the settlement had risen to close to 899, and the graveyard count was more than a thousand. Damien was in his mid-forties, as active and vigorous as ever. But leprosy was in him.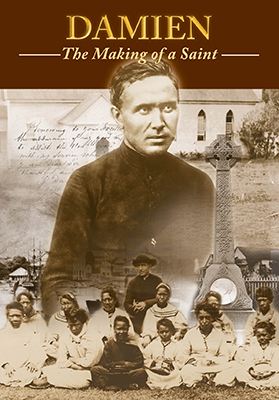 Looking back, he thought he might have contacted the disease during his time in Kohala: it could lay latent for years before symptoms showed. At Kalawao, he always accepted the possibility....."anticipated from my first arrival into the leper settlement: cheerful, careless, and carefree."
His diagnosis became definitive at the turn of 1884-1885, when he was examined by the doctors. There was unmistakeable evidence that he had contacted the disease as he wrote, "There are signs of it on my left cheek and my ear, and my eyebrows are beginning to fall; I shall soon be disfigured."
When he had volunteered to work in Kalawao, he dedicated his life to the patients there. There was no hesitation on his part to question his being there for he felt that he was "called to be a priest among the people of Kalawao."
As it became evident that he had contracted the disease, he took this to be the ultimate blessing as he writes, "People pity me and think me unfortunate, but I think myself the happiest of missionaries. I would not be cured if the price of my cure was that I must leave the Islands and give up my work. Since I can always do a little good, I will remain at my post until death."
The author continues, "In the four years that remained to him, he did more than "a little good." Leprosy continued to rage in the Islands, and the numbers at the settlement kept growing, to close to a thousand. The further Damien's illness advanced, the harder he worked."
By the end of 1888, he was entering the last stages of the disease. Father Limburg, one of the priests who was in Kalawao, described in his writings, "He has the appearance of a real leper, his face puffed, his ears swollen, his eyes bloodshot, and his voice hoarse. But that doesn't discourage him. He is happy. He works as though he was not sick at all, and he'll stop only when he drops."
The end came on April 15, 1889, four days before Good Friday and some of Damien's last words were, "The Lord is calling me to celebrate Easter with him. I am very happy. I am going gently to my grave."
Damien was ready! Jesus demonstrated a similar attitude towards God's will for his life. Jesus was determined and turned his face towards Jerusalem and to the cross that awaited him. Both Damien and Jesus spent their lives being living demonstrations of the the love of God. They resolutely faced what lay ahead of them even unto death.
As we read this morning's scripture lessons, we are entering a point in Luke's writing where he is asking the profound question, "Are you ready?" What are we to be ready for? We are given a clue as Jesus turns towards Jerusalem. He knows what awaits him. He spent the last three years prepared for what was ahead of him. He resolutely faced the task that was before him.
How many times, when people are nearing the end of their life, do we hear statements like "if only had known that I had a couple of weeks to live, I would live life so differently."
As I age, I have found that my own view of life is evolving and changing. I realize my time is getting short. It is like being in a tunnel and I can see the other side. I have become much more comfortable with events that occur in my life. I have become much more at peace with my life as a Christian, a husband, a brother, a father, and a grandfather. There are fewer surprises in my life today. It has become easier to accept things, whether I deemed them good or bad. I am learning to be at peace with the events God sends my way.
In these verses, Jesus tells us that we are to rid ourselves of all earthly riches and cling to things that do not wear out. We must "gather for ourselves treasure in heaven, where no thief comes near or moth destroys. For where your treasure is, there will you heart be also." Is he saying that we are to be destitute? I don't think so. He is telling us that we must know that our ultimate passion should be our love for God, and that love should be reflected in our lives daily.
Jesus responded to the urgency of his impending death with words for anyone who would listen. In verse 39, he warns that we must be ready to meet the master at any unexpected hour. Jesus is telling us to be ready at any moment.
In last Sunday's reading, we found that the rich man relied on his riches and built larger silos for his abundance. He put his trust in earthly things. He looked forward to a time to "relax, eat, and be merry." But God's time table is not predictable. The very night the rich man made up his mind to build more silos, God demanded of the rich man his very life. God says, "You fool! This very night your life is being demanded of you. And the things you prepared, whose will they be?" So it is with those who store up treasures for themselves, but have made no effort to store up the spiritual treasures that enrich our spirits.
As Christians, we will maintain a much closer relationship with him if we recognize that he can return every single day we live. We have to assume that we will possibly meet with Jesus every day, perhaps at our home, at the grocery store, at the shopping center, or driving to our next destination. We have to assume that we will possibly meet him the time our door bell rings.
Damien's life story has always inspired me because of his attitude towards life and his daily walk with God. Consecrating his life at age 23, he volunteered to come to Hawaii in place of his brother. He was ordained at Our Lady of Peace Church in Honolulu and sent to the Island of Hawaii as a priest. There he came to love the Hawaiian people, learned their language, and saw the ravages of leprosy among his congregants. Rather than becoming afraid of the the dangers of leprosy, he embraced it. When the call went out from theSaint Anthony Church in Wailuku for one who would be willing to minister to the leprosy patients, he immediately volunteered to be with "his people" for he felt called and chosen. And he was ready!
Perhaps Pope John Paul II said it best as he proclaimed Damien as blessed. Pope John Paul II shared the following:
"Father Damien displayed a particular form of holiness in his ministry, he was at once a priest, he revealed the face of Christ, showing the path of salvation, teaching the gospel and working tirelessly for development. He organized religious, social, and fraternal life on Molokai, at the time an island of banishment from society, with him everyone had a place, each one was recognized and loved by his brothers and sisters.
To confirm the truth of his witness, he offered his life in their midst. He became a leper in the midst of other lepers, he became a leper for the the lepers. He suffered and he died like them, believing in the resurrection of Christ because Christ is Lord!"
Like his master, he served the people of Kalaupapa regardless of religious affiliation. Like his master, he ministered to his flock in Kalaupapa regardless of race or gender. Like his master, he lifted up those in the throes of hopelessness to be victors in their spiritual faith. Like his master, he was ready when death called him to be with his Lord on that Easter Sunday. Like his master, he was ready.
Amen!
---
About Our Website Any opinions expressed in this website are those of the writer or writers involved. Unless otherwise noted, such opinions are not to be construed as the position taken by any of the boards, committees, or council of the church.